Kitchen designs often give hard times to many but if you have already thought of using subway tiles, everything will be pretty much a breeze. Subway tiles are not only budget-friendly but also give your kitchen design an elevated and classic look. 
In other words, subway tiles act as terrific backsplash while merely hurting your budget. Well, before going shopping for kitchen tiles, you must have an idea in mind how you want to style your kitchen with them. 
Honestly, subway tiles come in numerous designs, and ideas to design your kitchen are also endless but here we will mention the 17 best fresh subway tile ideas that will take your kitchen design to the next level. So, let's get started. 
Go for a traditional design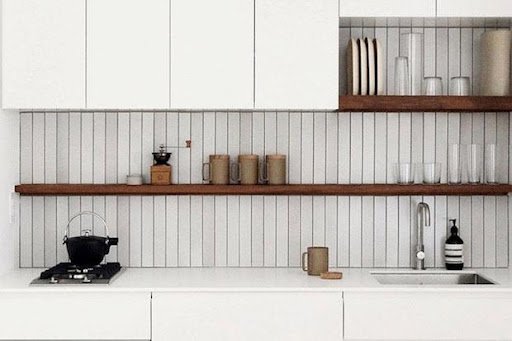 The common and easiest way to style your kitchen is by using the most classic design of subway tiles. Make sure to opt the tiles from the countertop upward to the ceiling and that's it. It will make your cooking place look wide and open. 
Sleek subway tiles for a contemporary look
This contemporary kitchen look can be achieved with sleek subway tiles when installed in a straight pattern. The kitchen will scrutinize more clean and sophisticated. 
Vertical stack bond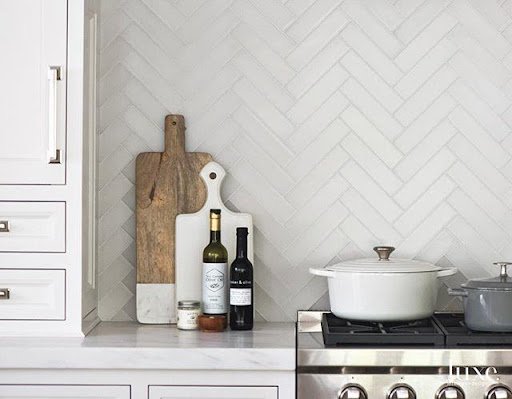 When you want something a little bit different yet stylish, try this vertically stacked bond look. It nails the fresh subway tile kitchen ideas when paired with wooden or dark-colored cabinets.
L shape layout 
Vertical and straight tiles seem boring? Try to elevate the kitchen space by installing the tiles in an L shape. This design may take time and effort to complete but it pays off everything beautifully. 
Mix and match with shelves 
You can mix and match the backsplash materials to get a designer look in the kitchen. For example, subway tiles against marble shelving look elegant and airy. 
Mix and match the colors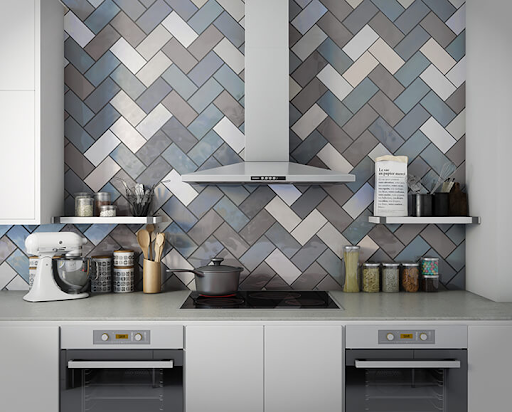 Using the same traditional layout might not fascinate you anymore. So, you can mix the subway tile color and enjoy a little wow factor to your kitchen backsplash.
Opt for geometric layout 
To complete the kitchen decor in an adventurous way, opting for a geometric layout with tiles is a great choice. This fresh kitchen design looks more beautiful with marble tiles. 
Go for marble for luxe design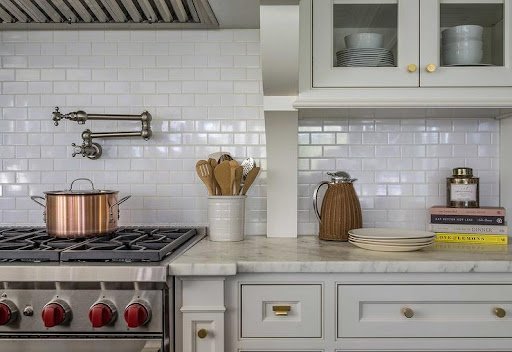 Marble is a winner, no matter where you use it. Best choice for stone lovers. The marble backsplash in the kitchen lifts up the kitchen makeover from the ground with magnificence. 
Let it sparkle
Subway tiles with high gloss give your kitchen a complementary look when lights reflect over them and give off a shiny stare. 
 Bring life with colors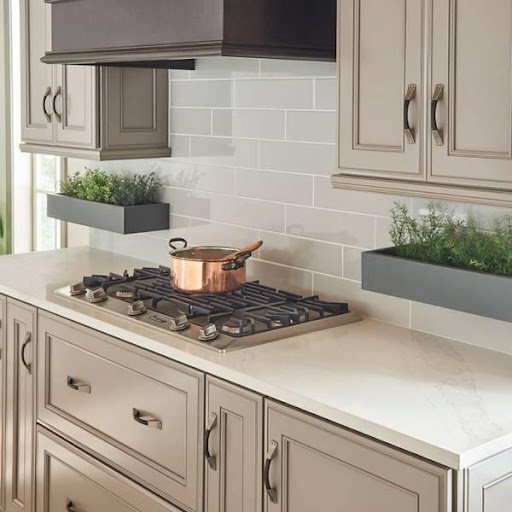 White is not the only color that comes in subway tiles, you can find different colors out there. You can choose any color you like or mix and match with other kitchen interiors. 
 Pair with metallic finishing 
Subway tiles backsplash never goes wrong with metal finishing such as antique brass drawer pulls and matching gooseneck faucets. 
 Flawless look with textured tiles
As subway tiles are available in a variety of designs and textures, you can install dark color grey texture tiles to enhance the kitchen space ambiance flawlessly.
 Perfect farmhouse kitchen
Rustic subway tiles are a great way to get that perfect farmhouse kitchen look. This fresh kitchen design will make it look more welcoming, inviting, and relaxed. 
 Let the open shelves cover
Subway tiles are not only meant for backsplash, you can cover the shelves and stove hood to make the kitchen look complete and tidy.
 Mix different shapes 
Besides vertical and geometric design, there is another option to try. You can mix different classic patterns with some geometric designs at the backsplash of the kitchen to make the look stand out. 
 Windows framework
Kitchen that has windows are already airy and fresh but you can boost up the fresh gaze with subway tiles around the windows.  It gives a modern flair to kitchen windows. 
 Jazz up with muted colors 
Other than white, muted color subway tiles to inject a little bit more fun into the cooking space. What about trying light grey and beige color? Both will look perfect, peaceful, and streamlined at the place. 
Conclusion 
We have enlisted the perfect backsplash ideas above that you can try without any extra hassle. Renovating your cooking place must always be easy and money-saving. Above mentioned ideas will cost you nothing other than subway tiles.
READ NEXT: Best Decoration and Accessories Selection Ideas for Home
RELATED TOPICS: Indoor ideas