Welcome to a winter wonderland like no other! As the year comes to a close, India transforms into a truly enchanting paradise, beckoning travelers from all over the world to explore its hidden treasures. December is the month when this incredible country dons its magical cloak, offering mesmerizing landscapes and unforgettable experiences. From snow-capped mountains to charming festivals and vibrant street markets, join us as we unveil the Best Places to Visit in India in December. So grab your coats and prepare for an adventure of a lifetime amidst stunning beauty and warm hospitality that will leave you spellbound. Let's discover together the wonders that await in this magnificent winter wonderland called India!
Best Tourist places to visit in India
The Enchanting Winter Wonderland of India is a magical place full of wonder and excitement. From the snow-capped mountains to the picturesque valleys, India is a winter wonderland that is sure to enchant all who visit.
One of the most popular and Best Tourist Places to Visit in India in December is Shimla. This hill station, located in the northern state of Himachal Pradesh, is blanketed in snow and offers breathtaking views of the Himalayan Mountains. Other popular winter destinations in India include Gulmarg in Jammu and Kashmir, Nainital in Uttarakhand, Manali in Himachal Pradesh, and Mussoorie in Uttarakhand.
Each of these destinations has something unique to offer visitors. Whether you are looking for a romantic getaway or an adventure-filled vacation, India has a winter destination that is sure to suit your needs. So pack your bags and head to the Enchanting Winter Wonderland of India this December!
List of Best Tourist Places to Visit in India in December
1. Shimla, Himachal Pradesh
Situated in the picturesque Himalayan ranges, Shimla is one of the most popular hill stations in India. The town experiences a pleasant climate in December, making it a best places to visit in india in December to enjoy a range of outdoor activities such as hiking, camping, and picnicking. Don't miss out on visiting some of the key attractions such as The Ridge, Jakhoo Temple, and Chadwick Falls.
2. Gulmarg, Jammu & Kashmir
Located in the beautiful valley of Kashmir, Gulmarg is one of the Best Tourist Place to Visit in India in December. The place is renowned for its stunning scenery and offers a range of adventure sports such as skiing and sledding. Some of the other popular tourist spots include Apharwat Peak, Gulmarg Golf Club, and Khilanmarg.
3. Nainital, Uttarakhand
Nestled amidst the snow-capped Kumaon Hills, Nainital is a one of the Best Tourist place to Visit in India in December. This is the perfect time to enjoy various outdoor activities such as bird watching, boating, and horse riding. Don't forget to explore some of the key tourist attractions including Naini Lake, Snow View Point, and Tiffin Top (Dorothy's Seat).
4. Manali, Himachal Pradesh
Manali is another stunning hill station situated in the Himalayan ranges of Himachal Pradesh. The place experiences a cold climate and offers a range of exciting activities such as skiing, paragliding, and mountain biking and it is one of the best destination for honeymoon in India. Some of the major tourist attractions include Solang Valley, Hadimba Devi Temple, and Rohtang Pass.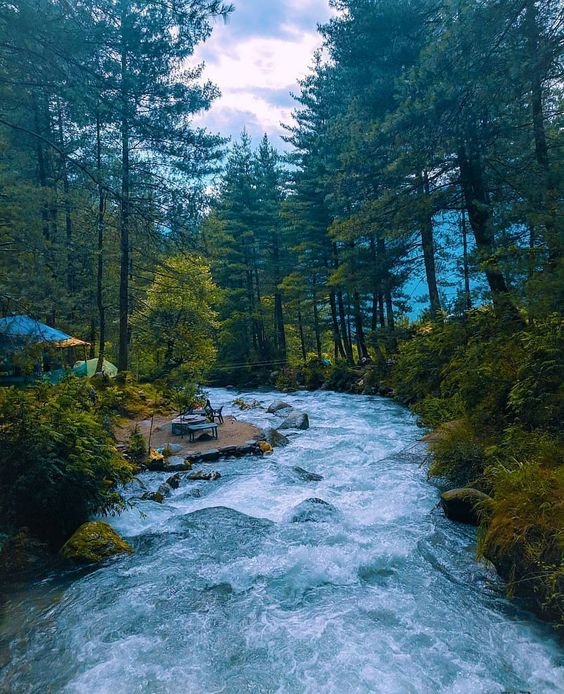 5. Mussoorie in Uttarakhand
This charming hill station in Uttarakhand is known for its natural beauty and serenity. December is the perfect time to explore some of the popular attractions such as Kempty Falls, Gun Hill, and Lal Tibba. Don't forget to enjoy a cable car ride at Mall Road to enjoy magnificent views of the Himalayan range.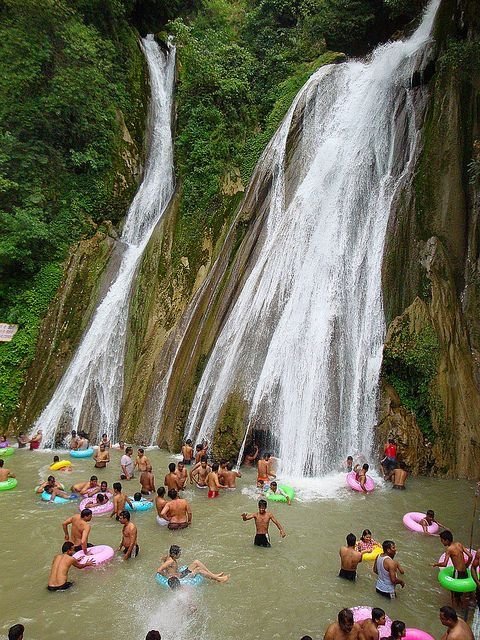 6. Goa
Goa is renowned for its stunning beaches and it is one of the Best Tourist place to Visit in India in December. The place offers a range of activities such as water sports, beach parties, and sightseeing tours. Some of the must-visit attractions include Baga Beach, Calangute Beach, and Basilica of Bom Jesus.
7. Andaman & Nicobar Islands
These beautiful islands in the Bay of Bengal have pristine beaches and lush green jungles. December is an ideal time to explore some of the key attractions such as Cellular Jail, Radhanagar Beach, and Neil Island. You can also enjoy various thrilling activities such as snorkeling and kayaking here.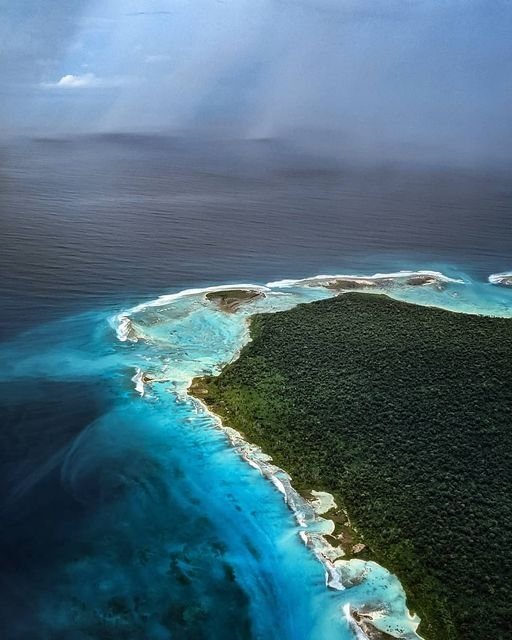 Tips and Tricks for traveling in India during winter season
As the winter season sets in India, the country gears up for a plethora of festivals and celebrations. From north to south, east to west, different regions of India have their own unique way of welcoming the chilly weather. While some parts of the country embrace the cold by indulging in winter sports, others add a touch of festive cheer to make the most of this magical time of the year.
If you're planning a trip to India during December, here are a few tips and tricks that will help you make the most of your experience:
1. Bundle up: No matter where you go in India during winter, be sure to pack plenty of warm clothes. The nights can be particularly cold, so it's important to have layers that you can peel off or add on as needed.
2. Choose your destination wisely: Not all parts of India are created equal when it comes to weather conditions during winter. If you're looking to escape the coldest temperatures, head down south to places like Kerala or Tamil Nadu. On the other hand, if you're hoping to enjoy some winter sports or take in the stunning snow-capped Himalayan landscape, head north towards Kashmir or Himachal Pradesh.
3. Embrace the festive spirit: Winter in India is synonymous with celebrations galore. From Diwali and Christmas to Pongal and Sankranthi, there's no shortage of festivities to enjoy during your visit. Make sure to get involved in the local customs and traditions and make some amazing memories along the way.
4. Look out for local events: Winter is the perfect time to take part in some of India's iconic festivals like Pushkar Mela or Kumbh Mela. These events offer a unique cultural experience and are definitely worth checking out if you're visiting during this time of year.
5. Research your transportation options: If you're traveling to more remote areas, it's important to research all of your transportation options ahead of time. Depending on where you're going, there may be limited flight and train schedules during winter, so plan accordingly!
What to Pack for a Trip to India in December?
Assuming you're packing for a vacation in India during December, you'll need to be prepared for a range of temperatures and weather conditions. The average temperature in December is between 20-25°C (68-77°F), although it can get cooler at night and in the mountains. You can expect some rain during your trip, so pack a light rain jacket or umbrella.
December is a great time to visit India's many national parks and wildlife sanctuaries. Pack comfortable walking shoes and clothes that can be layered, as well as insect repellent and sunscreen. If you plan on spending time at the beach, don't forget to pack your swimsuit!
Conclusion
December is a magical time of year in India. From the snow-capped mountains of Himachal Pradesh to the sun-kissed beaches of Goa, there's something for everyone. Whether you're looking for an adrenaline rush or just want to get away from it all and relax, these are some of the Best Tourist places to Visit in India in December. So go ahead and take advantage–get out there and explore this enchanting winter wonderland!
READ NEXT: Top 15 Places to Visit in Shimla