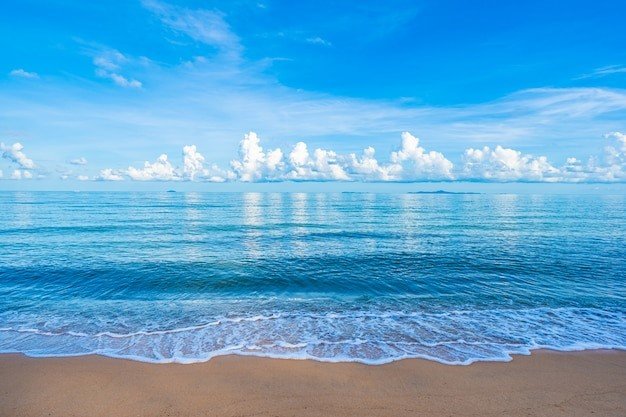 Welcome to the enchanting coastal town of Pondicherry, where time seems to slow down and tranquility fills the air. If you're seeking a quick getaway that combines rich culture, stunning architecture, and delectable cuisine, look no further! In this blog post, we will take you on a whirlwind tour of the top places to visit in Pondicherry in 2 days. From exploring the vibrant French Quarter to soaking up the sun at picturesque beaches, get ready for an unforgettable adventure packed with history, beauty, and endless charm. So grab your bags and join us as we uncover the hidden gems of this mesmerizing destination!
Places to Visit in Pondicherry in 2 Days
Introduction to Pondicherry
Pondicherry, now Puducherry, is a Union Territory of India. It was formerly a French colony, and its unique history and architecture are well worth exploring. The city of Pondicherry is small but charming, with wide boulevards and colonial-style buildings. The best time to visit Pondicherry is from October to March, when the weather is cool and pleasant.
There are plenty of Places to Visit in Pondicherry in 2 Days. The most popular tourist attractions are the Sri Aurobindo Ashram, the Auroville International Township, and the Promenade Beach. Other interesting places to visit include the Botanical Gardens, the Manakula Vinayagar Temple, and the Serenity Beach. With so much to see and do, you'll need at least a few days to explore all that Pondicherry has to offer!
Day 1 Itinerary (Places to Visit in Pondicherry in 2 days)
– Auroville
Auroville is an experimental township in Viluppuram district, in the Indian state of Tamil Nadu and one of the top Places to Visit in Pondicherry in 2 Days. It was founded in 1968 by Mirra Alfassa and designed by architect Roger Anger. The city is named after Sri Aurobindo, who influenced Alfassa's thinking in the development of the project.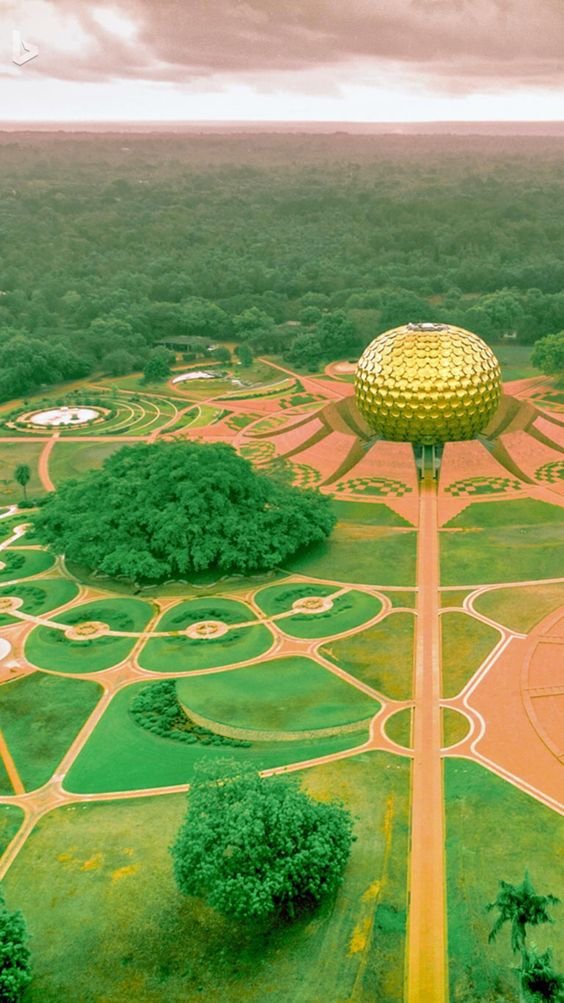 Auroville is intended to be a universal town where people from all over the world can live in peace and progressive harmony, above all creeds, all politics and all nationalities. The purpose of Auroville is to realize human unity.
In the center of town lies the Matrimandir, which is suffused with natural sunlight. It is surrounded by twelve gardens representing the twelve petals of a lotus. The Matrimandir is open to visitors who have made advance reservations.
There are several schools within Auroville, including the Sri Aurobindo International Centre of Education, which offers courses from kindergarten through college level. There are also many businesses and industries located within the township.
– Paradise Beach
Pondicherry's Paradise Beach is one of the most popular Places to Visit in Pondicherry in 2 Days. The beach is situated on the Bay of Bengal and offers stunning views of the ocean. Visitors can enjoy plenty of activities such as swimming, sunbathing, and windsurfing. There are also several restaurants and cafes located nearby, making it the perfect place to relax and unwind.
– The French War Memorial
The French War Memorial in Pondicherry is a beautiful and moving memorial dedicated to the soldiers who lost their lives during World War I. The memorial is located in the middle of a park and features a large stone sculpture of a soldier standing at attention. The sculpture is surrounded by a garden, and there are benches nearby where visitors can sit and reflect on the sacrifices made by the soldiers.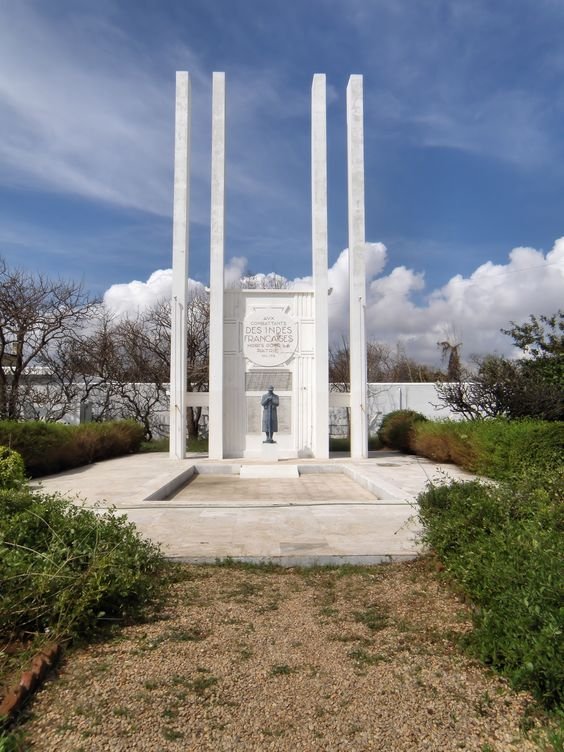 Day 2 Itinerary (Places to Visit in Pondicherry in 2 Days)
– Promenade Beach
Pondicherry's Promenade Beach is one of the Places to Visit in Pondicherry in 2 Days. Stretching for almost a kilometer, the beach is a great place to relax and enjoy the stunning views of the Bay of Bengal. The beach is also home to a number of restaurants, cafes, and bars, making it the perfect spot to enjoy a meal or a drink while watching the sunset.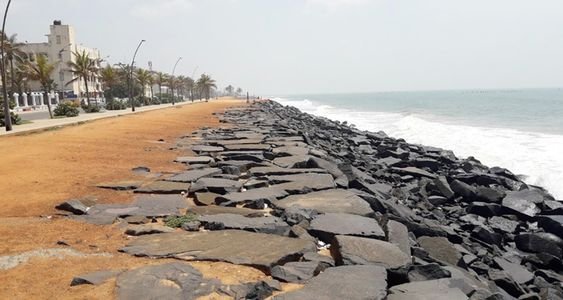 – Chunnambar Boat House Ride
Chunnambar Boat House, located 8 km from Pondicherry, is a perfect Places to Visit in Pondicherry in 2 Days. The serene backwaters and the lush greenery around make for a perfect backdrop to unwind and relax. Boats of different sizes are available for rent, and one can choose to go on a short ride or a longer one. There are also life jackets available for those who do not know how to swim.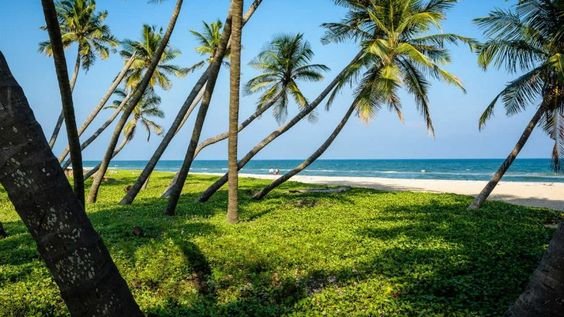 – Serenity Beach
Serenity Beach is one of the most popular beaches in Pondicherry and and top Places to Visit in Pondicherry in 2 Days. The sparkling white sand and clear blue waters make it a perfect place to relax and soak up the sun. The beach is also great for swimming, surfing, and sunbathing.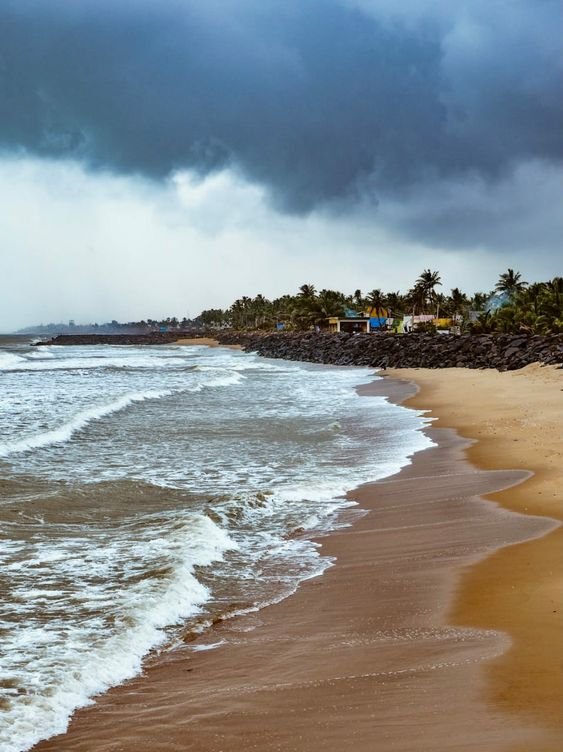 Where to Stay in Pondicherry?
There are many great places to stay in Pondicherry, depending on your budget and preferences. For those looking for a luxurious experience, the Hotel Le Dupleix (formerly the French Consulate) is a great option, located in the historic district of the city. For something more affordable, but still within walking distance of all the main attractions, try Hotel De L'Orient or Maison Perumal.For backpackers and budget travelers, there are several hostels and guesthouses available, such as Mango House Hostel and Little Earth Guesthouse.
Suggested Restaurants and Nightlife
There are many great restaurants and nightlife options in Pondicherry. Here are a few of our favorites:
Restaurants:
1. Le Dupleix – This restaurant is located in an old colonial mansion and offers French fare with an Indian twist. The ambiance is amazing and the food is even better.
2. Satsanga – This restaurant is a bit more casual, but still offers excellent food. They have a great selection of vegetarian and non-vegetarian dishes.
3. La Maison Rose – This is another colonial mansion turned restaurant that offers both French and Indian cuisine. The setting is beautiful and the food is delicious.
Nightlife:
1. White Town – This area of Pondicherry is full of colonial-style architecture and has a great vibe for nightlife. There are several bars and clubs to choose from, so you can find the perfect spot to suit your mood.
2. Rock Beach – If you're looking for a more laid-back night out, Rock Beach is the place to go. You can stroll along the beach, enjoy some street food, and take in the beautiful views of the ocean.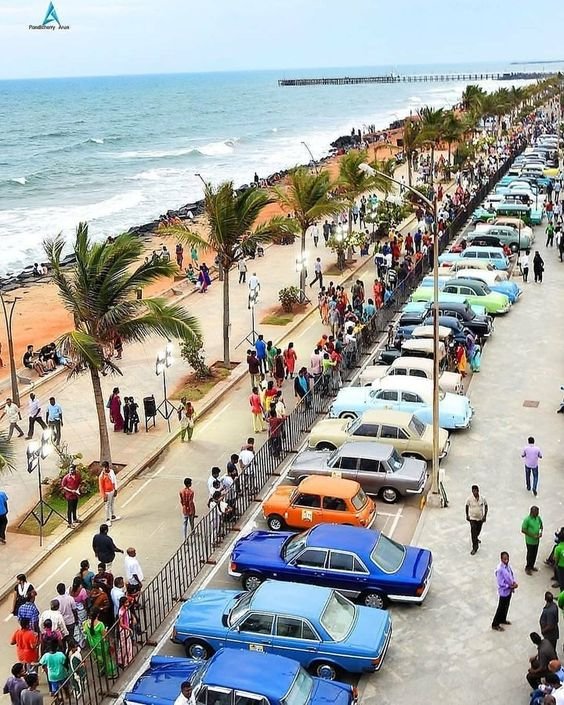 Conclusion
Exploring Pondicherry is a great way to experience all the cultural and historical attractions the city has to offer. With its beautiful beaches, unique temples, and vibrant markets, there is something for everyone in this lovely coastal town. We hope that our guide of Places to Visit in Pondicherry in 2 Days has provided you with enough inspiration and ideas so that you can plan your ideal trip! Have fun exploring everything that Pondicherry has to offer!
READ NEXT: How to Stay Energized During Your Trip