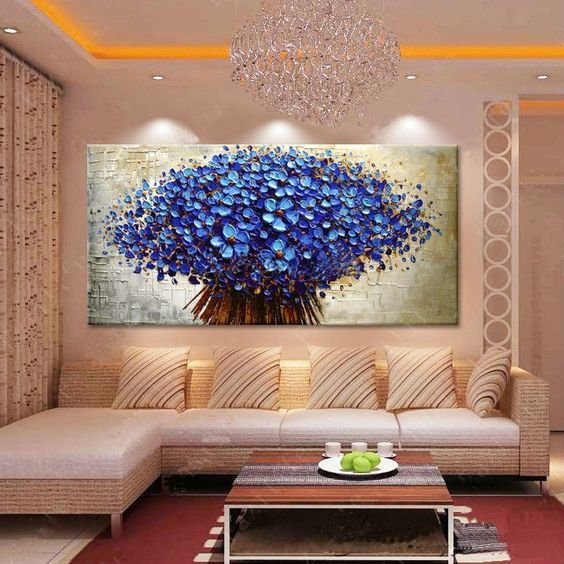 Styling large walls may daunt many of you. No one likes to see a blank large wall after stepping into your home. Styling a large wall in a spectacular way can make a big difference in your existing home décor. It really can make or break your room décor in a blink of an eye. So, you need to pick something that will evoke your space into a rich look that you will be proud of.
Many homeowners and almost all interior designers suggest that decorating the large walls not only looks impressive but it reflects your true sense of home styling through it. So, there is no excuse to try adding huge wall art to your home décor and feel rich. Looking for ways to style your oversize wall? You have come to the right spot.
The best thing is that you only need one décor item to transform any area in your home. Yes, you read it right. It is possible to completely redesign your house in only one day! Read on further to know, how.
One large wall artwork
Add some drama to your space with large wall artwork. If you've got a blank wall that needs a focal point, place a high-end wall artwork and see how it changes the whole ambiance of the space.
Scrutinize stylish shelves
Shelves not only look stylish, unique, and whimsical but they are absolutely functional too. Open shelves may sound out of the box for large wall art ideas but they sure add an intellectual flair to your space.
Opt for double or trio wall art paintings
Choosing one iconic very large artwork for your wall might give you a hard time. We got you an easy solution. Opting for two or three wall art paintings can win the game instantly. They make your space look more filled and uplifted.
Consider the room color palate
Instead of going for a color that you like, make sure it matches with your room's theme or furnishing if not anything else. Choose the wall art color that will absorb your space exquisitely and enhance its sense of harmony without being too loud or bold.
Add warmth with large wall rugs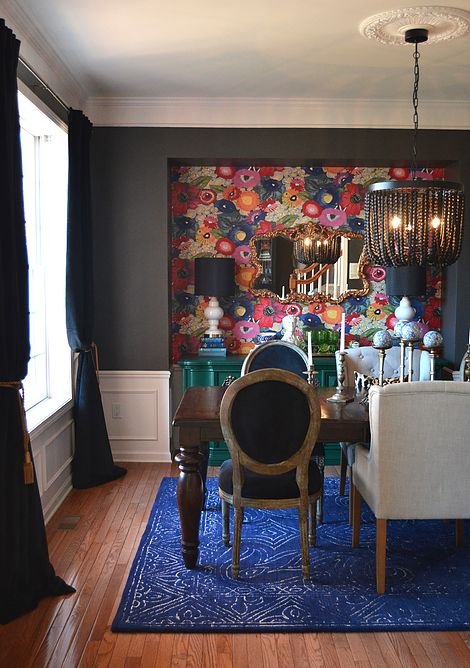 Rugs are not only meant to be put on floors, the wall-hanging rugs are available to inject colorful, posh, and warm touch to your large walls. Consider the size and color of the rug before buying one. It must be of perfect size to breathe a new life to dull and boring walls.
Wallpapers of your choice/mood
Wallpapers come in an immense variety that can blow off your mind but still, you do not feel the wallpaper striking enough? Then, think about adding large-scale wall art in the same color scheme against your new wallpaper. This is an easy approach to fill a large, empty area while making the space as complementary as it deserves.
Small plant pots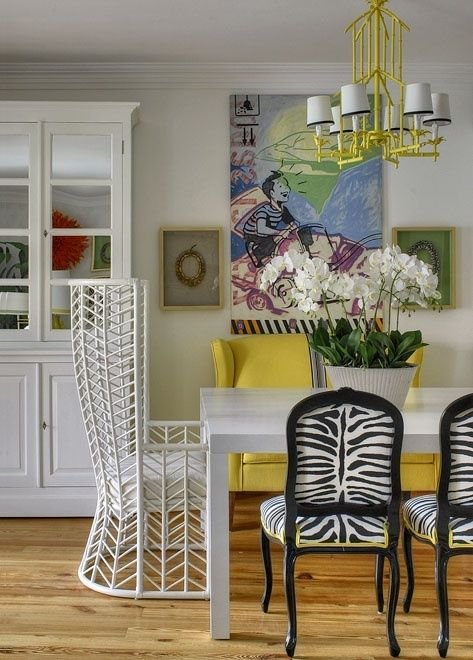 Bring some life to your space in the shape of hanging small potted plants against the large wall. They are not only a fresh and natural source of oxygen but make a lively option to style your large muted wall. No doubt, this natural wall art demands special daily or weekly attention but for nature lovers, this is not a difficult task.
An exclusive gallery wall
Last but not the least, beautiful gallery wall art can never be denied by any homeowner or interior designer since it came into fashion a few decades back. Designing the large wall with gallery art in different styles and sizes styles your space in a way that no one goes by without complementing it.
READ NEXT:8 DIY wall arts to add personality to your home
RELATED TOPICS: :Paintings