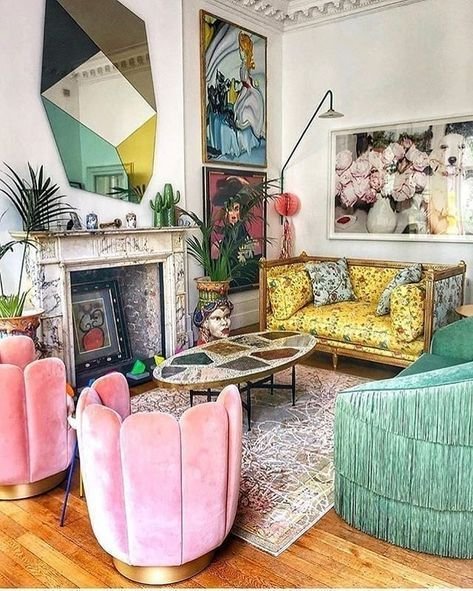 Do you want to uplift your home décor into something unique while being on a budget? If your answer is yes, then DIY wall arts are the perfect option to start with. Wall arts turn a blank wall space into an eye-catching one and they also throw personality into your overall home décor. 
This can be achieved in different ways, by taking your time and following some of the below-mentioned art styles to make it happen. These DIY wall arts will help you to makeover your home by adding personal style. So, without further ado, let's get started.
Floral Wall paintings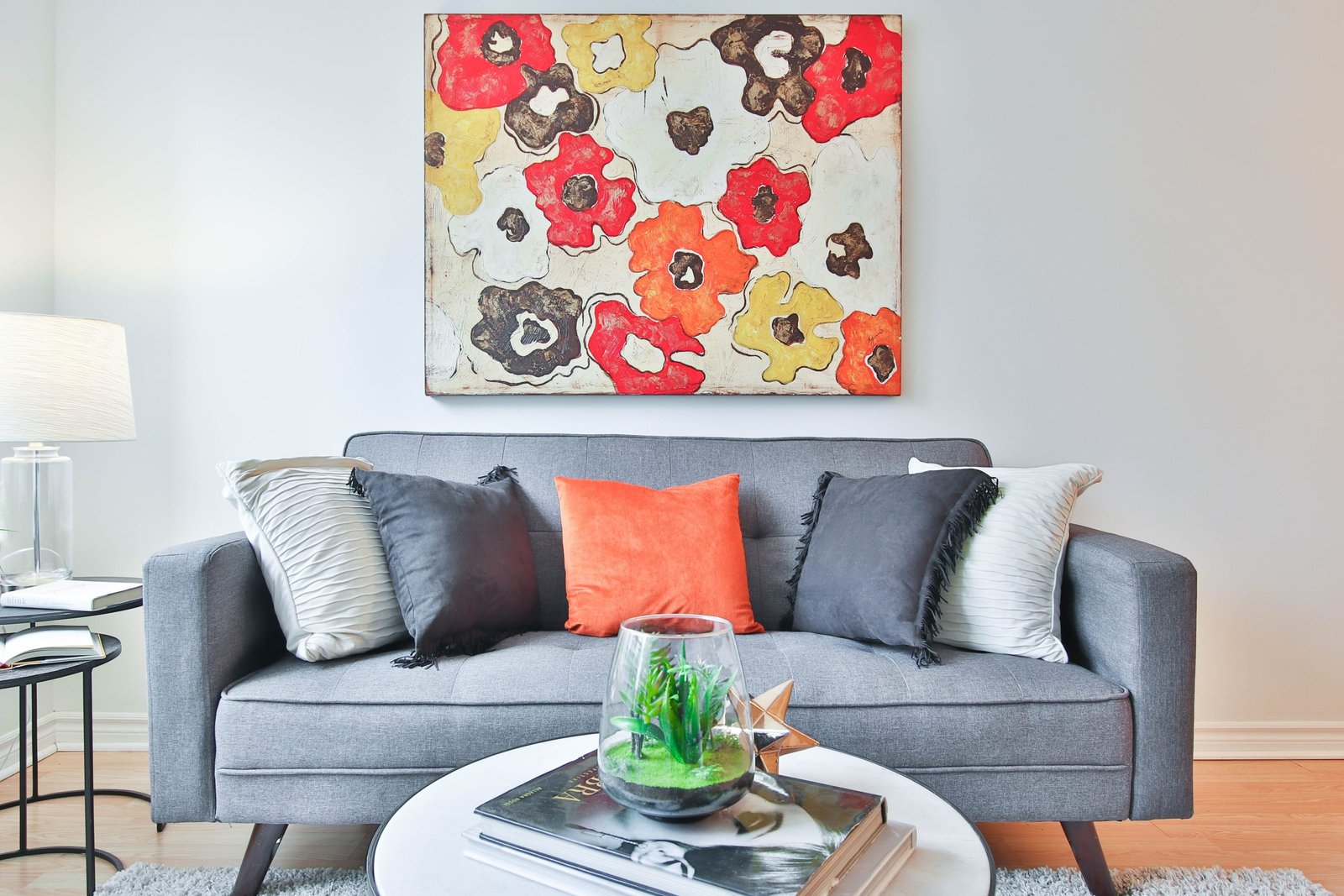 The best and the easiest DIY wall art ideas start with your favorite patterns on the room wall. It can be anything you love such as leaves, floral patterns, or some kind of scenery. Just buy acrylic paint and wall paintbrushes and you are good to evoke a vibrant spring or summer vibe to your space.
Wall shelves using shoeboxes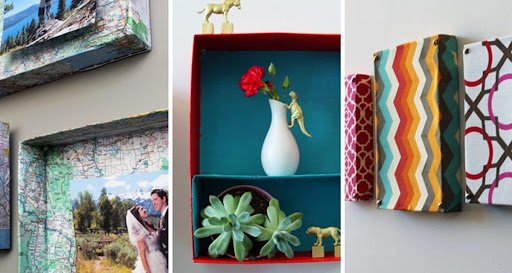 Building wall shelves in rectangular shape using shoeboxes is another easiest approach to add style to your wall along with the functionality. Beatify these boxes by wrapping colorful papers on them sleekly. Filling these boxes with lightweight decorative pieces, flowers, and vases to inject grandeur and style to the wall.
Recycled Calendar Art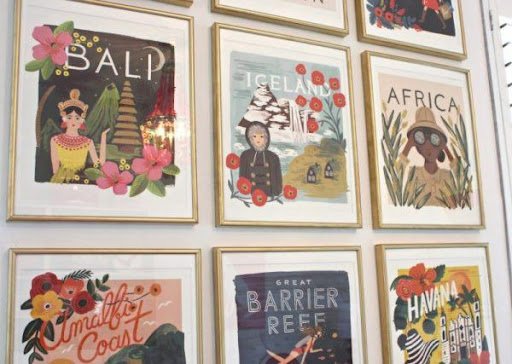 Everyone has old calendars at home, right? You might be surprised to know how these old calendars can be turned into beautiful wall art designs. Take a simple frame and repurpose the unique photos and fit them in the frame to build a framed art design to add a wow factor to any room.
Feather wall frames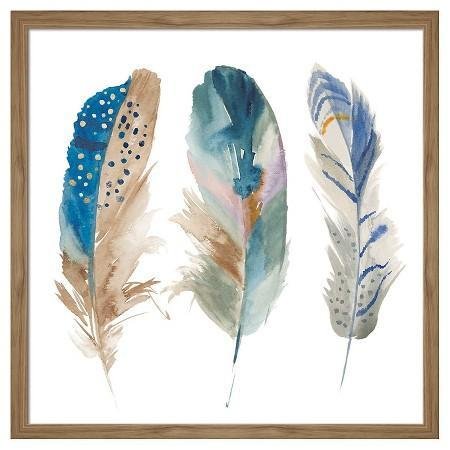 Feather wall frames look just gorgeous to breathe life into any wall in your home. Real feathers are not difficult to find. They can be easily available at any book or craft store. Try pasting peacock feathers against a plain colored wall frame to give your wall a picture-perfect look.
Wooden Pallet Frame
Add classic visual farmhouse touch to your room by making wooden pallets painted with rustic colors so that the natural wooden look does not fade away. The beauty of these painted wooden pallets can be enhanced by putting family photographs to give the look and feel of a farmhouse into your room.
Geometric designs
Paint your wall in small geometric patterns in colors that make asymmetry with other interiors and do not look too timid or bold. Make sure to draw a pattern with a light color pencil and then start painting. These simple wall paints look contemporary both in bedrooms, living rooms, and dining areas.
Starburst Mirrors
Transform a simple round mirror into a contemporary starburst design by using painted bamboo sticks. Make sure to attach sticks close enough that it resembles rays coming from a radiating object. The metallic shade looks more intense and adds a luxurious look to the wall you will be proud of.
Optical illusion with paper leaves
If not anything else, paper leaves are easy to try. This wall art is as simple as cutting a chart into any leaf shape you like. Play with colors and see how this simple wall décor makes an optical illusion that is loved by everyone coming to your room.
Final say
Wall arts are quite useful for just about every space and room in your home. Depending on your interest and preference, you can find hundreds of wall arts out there to choose from. Whatever the case may be, it is important to incorporate a form of creativity into your design. 
You can have one that belongs to the room theme or you can even have different ones to match the furniture or simply based on its aesthetic value. In a nutshell, these are things that will surely liven up your walls!
READ NEXT:Add Art to Interior Design Conceptual Mockups with Virtual Reality Visualizer from Wall Décor Galore
RELATED TOPICS: Modern art paintings