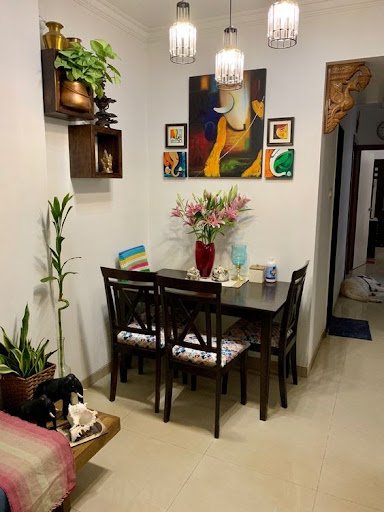 Nothing inside the home is more boring than empty walls. The reason for getting bored with blank walls is due to the lack of creativity. Inspiration and creativity do not flow across the blank walls. That is the reason interior designers and decorating professionals pay special focus to walls inside the home.Here are several inspiring wall art ideas to help you elevate your interior decoration and create a space that truly speaks to you.
To increase interest and enhance living standards inside the home, it is important to cover interior walls with different types of wall art.  Wall arts inside the home release its own energy and keep the occupant active.  Wall arts have a lot of benefits. It offers a focal point for an interior with a dignified color scheme. Also, it gives your room a finished look by creating a sense of texture. In this article, we will discuss different wall art ideas for your interior.
Size of Wall Art
To give interior walls a warm and beautiful look people apply different types of Wall art paintings. As blank walls have no energy and are quite boring. To give your interior a warm sense it is important to apply wall arts. While applying art it is important to take care about the size of wall arts. Wall arts are available in large, medium, small, and mini sizes. It depends upon you what size to select. However, it is recommended to use large size wall art. It has many benefits like it draws people's attraction. When someone visits your home, it will draw their attention.
Order or arrangement
To give your home interior a cozy and beautiful look, another wall art ideas for your interior is to keep your arts or gallery in a specific order. You can put your wall art in beautiful frames and hang it on your wall with specific orders. Make sure you follow the same color, frame, and style on a single wall. It will give your room a beautiful look from the distance.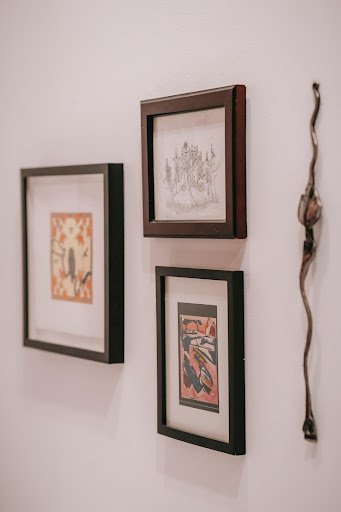 Perfect wall art for the perfect place
We are talking about the interior, whether it is your home, office, or workspace. Each space requires and fits different types of wall arts. If it is your home interior. You still have different options of wall arts for your Living room, bedroom, kitchen, or kids' room. So always ask professionals where to place which type of wall art. It is one of the best wall canvas painting ideas for your interior for a beautiful and perfect look.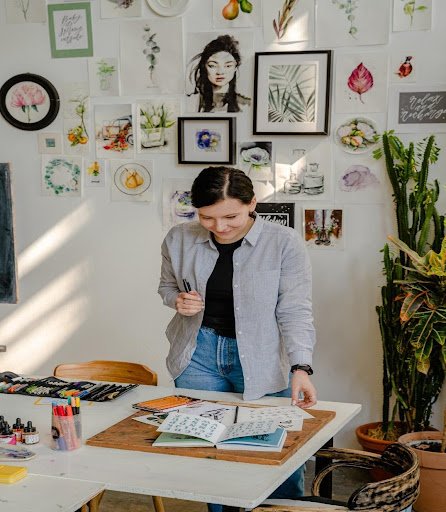 Color Theory of Wall Art
Interior colors always affect human mode. We have shared a complete article on it with a name. "Paint colors effect on human mode". Therefore, take care while selecting for color choice. As colors have an important role in human mode. Depending upon the mode different colors have their own theory and effects. If you give your interior a minimalist approach, it is recommended to use single-color wall arts. If you want to give your interior a warm effect. It is recommended to use bold and warm color wall arts. This is the fourth-best wall art ideas for your interior.
Your wall art is a communication starter
The wall art in your interior acts as a communication starter. Do you know what types of wall arts communicate what? If you are unable to answer the question, don't worry. we are here to explain.  Common types of wall art styles are Hallway Arts, Color full art, Hanging art, etc. Hallway art type is mostly applied in living rooms. It gives your living room warmth and energy. Common types of hallway Arts are people running, animal grazing, etc. Similarly, hanging arts can give your interior elegance & depth. If you want to make an eye-catching interior, start with colorful wall art. These are some common wall art ideas for your interior.
Wall art hanging in your interior represent you
It is worth mentioning to take proper care during the selection of wall art for your interior. It will represent your status, taste, and affiliation to your guest.  Wall arts portray and communicate your feelings. So, whenever you choose wall arts, choose wisely.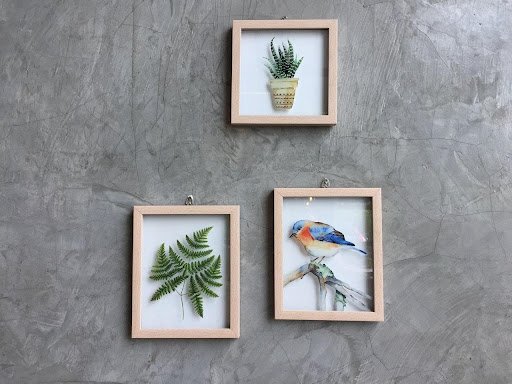 Wall arts selection
To give your home interior a finished look, it is mandatory to buy and install wall arts for your interior. The first step in this process is the specification of the location. Whether you are installing it in the living room, bedroom or dining room, etc. the next is to the wall art choice. Your wall art selection depends on many factors like color, size, style, and theme. Always keep these wall art ideas for your interior.
READ NEXT:Supersize your style with large wall art
RELATED TOPICS: :Paintings
5 Wall Décor Ideas to Update Your Living Space
8 DIY wall arts to add personality to your home